In the Netherlands it is becoming clearer and clearer that electric bicycles are the future. Last year, more than half of all bicycles sold were electric. That's why it's time for a guide with answers to all your pressing questions about e-bikes! We investigated your questions about prices, brands and models. Including the most important one: How do you get the very best e-bike for your situation?
---
What types of electric bicycles are there?
Nowadays, there is an e-bike for every occasion! More and more manufacturers are bringing out electric equivalents of their existing models, meaning you will see not just electric city and touring bikes, but also folding bikes, cargo bikes, mountain bikes and other sports bikes equipped with batteries and electric motors.
Key differences
You have the choice of e-bikes with a built-in or removable battery. Always pay close attention to how much life the battery has left. Balance testing is crucial, especially for those who are less tall or strong. It's also important to test how you cope with the weight of the bike itself, for example with cargo bikes that weigh much more than your everyday bike.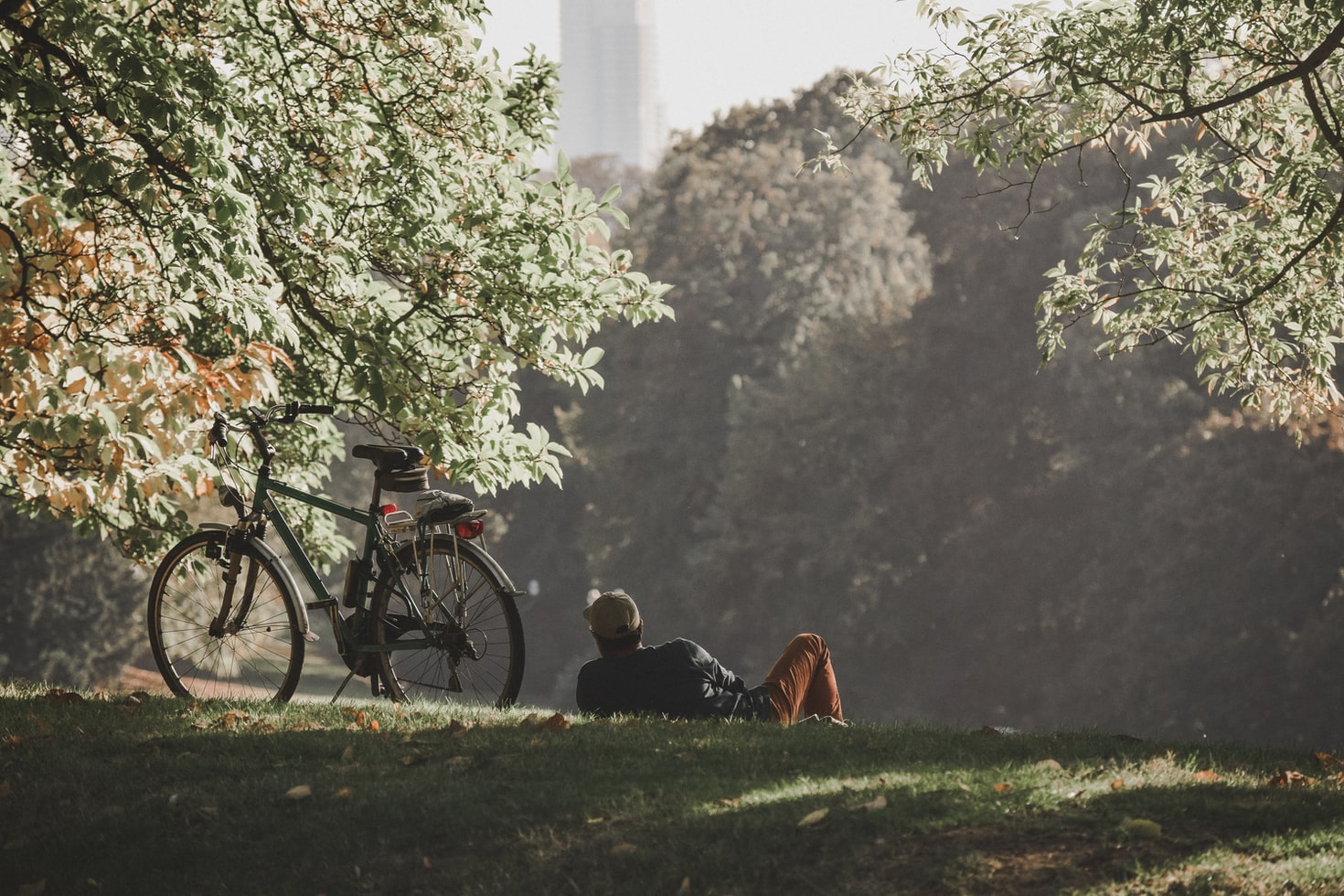 Which electric cargo bikes are there?
Electric cargo bikes have proliferated in number and you can now see bicycles from Babboe, Cangoo, Vogue, Troy and Urban Arrow zooming around the city.
These bikes (just like their non-electric counterparts) have a lightweight frame, which makes it possible to effortlessly transport several children plus pets at the same time. Accessories, such as covers and seat belts, keep everyone onboard safe and dry. In terms of costs, you have to take into account at least €2,000 in the lower segment to €4,000 for well-known brands and their best models. Cargo bikes are durable and in good condition they cost about 25% less than the new price.
Which electric folding bikes are there?
Electric folding bikes come in one size. Almost all models use a mid-drive motor, which adds weight but makes it a lot easier to keep your balance. Several brands are recommended: Brompton, Sparta, E4Motion and Lacros often come out well in testing. Top tip: Only choose budget models if cost saving is really important to you.
An electric folding bike
What are the advantages of electric folding bicycles?
Electric folding bicycles are easily portable and offer a long range. Additionally, you can pack it into your car and travel with it on trains or even planes with ease. Most buyers use it for short distances, but the range is remarkably large: you can often go 50 to 75 kilometres on a single charge, or even double that distance if you really conserve the battery!
Finally, you can also easily store it inside, or fold it up and keep it next to you at a café or in a shop. Thieves will have a hard time getting their hands on your electric folding bike!
Which brand of electric bicycle is the best?
The Stella, Gazelle and Merida brands were regarded as the best by the ANWB in their prestigious award of electric bicycle of the year. In the AD national electric bicycle test, less prominent brands also won, such as Dutch ID (electric city bike), Ampler (sporty home/work), Cangoo (electric cargo bike) WATT (lifestyle e-bike), Stromer (speed pedelec) and ECO (folding e-bike). It is striking that the popular bicycle brand VanMoof does not appear at the top of the lists. Their best-selling model S3 comes out as 'average' in the bike tests.
Which electric bicycle is the lightest?
The most lightweight electric bikes use carbon frames - the most popular material of choice for weight weenies. They weigh about 20 kg including all the electrical components. In particular, Trek, Gazelle and Specialized have carbon models in their e-bike range. Of course, the bicycle type is also important, for example an electric racing bicycle or city bicycle will be a lot lighter than a speed pedelec or electric transport bicycle.
What is the best electric bike of the year 2021?
In several tests (including ANWB, AD bicycle test) the Stella Morena MDB FI came out on top in 2021. The bike has a price tag of €3,289. The bike uses a Bosch mid-drive motor and has automatic gears, which makes it fast AND easy to ride.
→ Check out our hand-picked selection of the best e-bikes
→ Or search for Stella electric bicycles
Which electric bike is the best for you?
Before you can determine the quality, you will have to think about what you are going to use the e-bike for. Will you be using it for long or short distances? How many times a week? Will they be intensive journeys or a relaxed pace? If you write this down and then look at these 4 factors with the bicycle: battery life, support on flat surfaces, stability and braking. Other important factors to take into account are budget, appearance or design.
A reasonably priced Batavus or Gazelle is suitable and sustainable for short trips to the supermarket. For longer or sporty rides, the quality of the frame, battery and motor become more important. On an Amsterdam canal full of loose bricks, something sturdier like an Ostrichoo would be more useful - while a route with smooth asphalt and bicycle paths is ideally suited for touring bikes from Stella, to name one brand.
Although a battery can be replaced, it is often expensive and therefore a good estimate of your use is important. Read more in our blog about the use of batteries in electric bicycles and which one is right for you.
What is the cheapest electric bicycle?
Second-hand options will always be cheaper than new. However, when taking quality into account, you would want a reliable second-hand model that has been tested by a professional. Currently, it makes more sense to buy a used e-bike that had an RRP over €1,000 but now costs under €1,000, in comparison to a new model with the same price. This is because in almost all budget e-bike tests, new models under €1,000 continue to come out as a bad buy.
The reason for this is that the technology is new, and the components are still expensive. The price of a decent quality e-bike is usually €2,000 or more. Nonetheless, the price for better quality e-bikes is expected to fall within a few years, once manufacturers can find ways to reduce the supply costs and more concrete trends for providing good quality bikes emerge.
Which e-bike brands should I look for?
With some research, you can find some good models for a fair price. For example, the ANWB advises Popal, PRO e-bike, Anyway and the B'twin Elops 500. Buying through Chinese sites can be more risky because the e-bikes do not undergo the same testing as European e-bikes. As a result, they have no quality marks or quality guarantees. If it breaks, you can often lose your money or have to pay for the repair yourself.
How expensive is a good e-bike?
For a decent e-bike you pay between €2,000 and €3,000. The best e-bikes fall into the above segment, and from €3,000 you can assume that every purchase is a top model, or has unique properties such as having a belt drivetrain or is a cargo bike.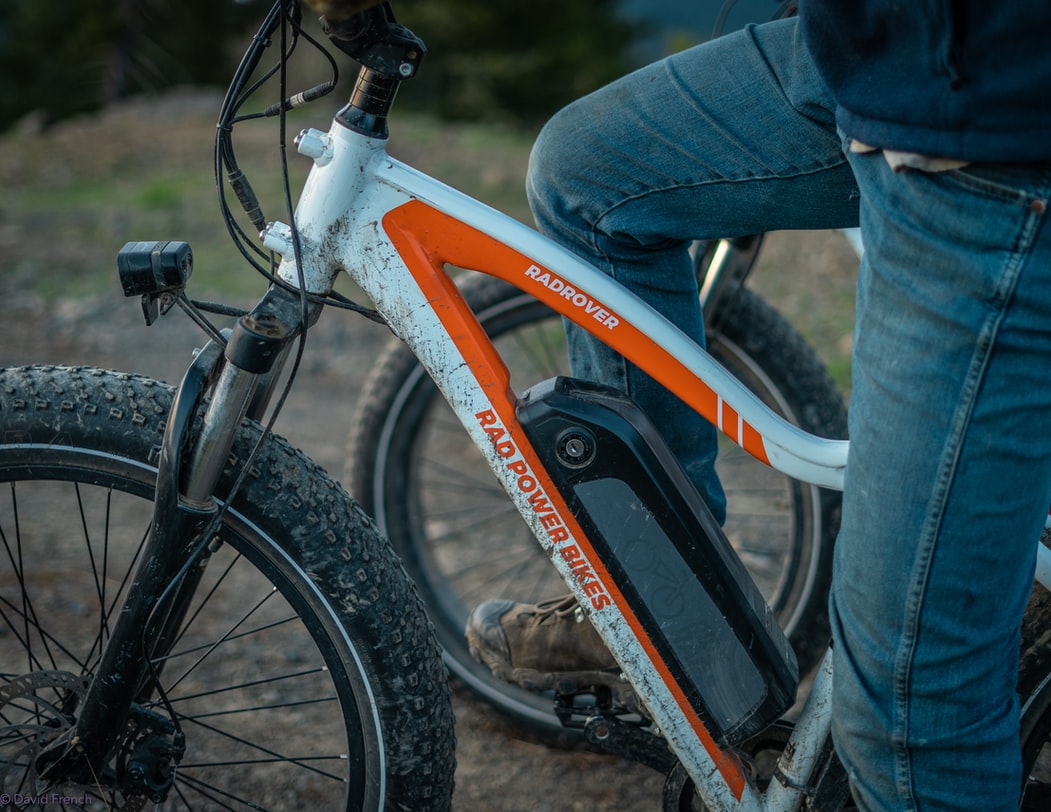 How much does a folding e-bike cost?
A decent new electric folding bike will cost you at least €1,250. At the moment, the number of electric folding bikes has proliferated because many cheaper alternatives have entered the market from China. However, these often do not have a long life. In addition, you sometimes pay import costs on top of your purchase, which can sometimes be a hidden cost when purchasing the bike.
Used electric folding bikes are a solution for those on a tighter budget. The price may look attractive, but this could likely be at the expense of the range - which might be much smaller than you'd want.
How much battery capacity does my electric bicycle need?
On average, e-bike batteries offer 400 Wh (watt hours) and for every 100 Wh you can receive 10 to 20km of assistance. The battery  lasts 4 hours, about 50 to 75 kilometres. We have developed an amazing tool and blog answering this question in more detail for you in our blog about e-bike batteries.
Are e-bikes unsafe?
No, not necessarily. Electric bicycles do not go much faster than normal bicycles (25 km/h). There are faster models, such as ​​pedelecs that can go faster.
Who is most at risk?
The risk of an accident is comparable to a light moped. There is a higher risk of accidents happening in densely populated areas than outside of them, because it is busier and space is limited, so you may need faster reaction times to respond to hazards.
The most at risk group for e-bike accidents are the elderly in the 75+ age group. Because their physical condition is generally not as good as it used to be in terms of reaction times and they can drive faster, there is an increased risk. These risks are less of a factor in age groups under 75. It really depends on your behaviour on the road - similar to drivers or when riding a regular bicycle. The best way to stay safe is to ride safe.
Are e-bikes safe?
E-bikes are becoming safer and now hardly pose an increased risk of accidents. At the moment there is only a small difference between accidents with and without electrical assistance.
The bikes themselves are improving in quality which makes them safer to ride. For example, old models that are 5-10 years old are a lot heavier than new ones, because they now use much lighter frames. Moreover, the motor is now placed in the middle of the bike, which improves the stability when riding the bike.
Is an electric bike worth the money?
In short: yes. Of course it depends on what you use the bike for, but there are increasingly fewer disadvantages with e-bikes. Safety is constantly improving, practically they are very useful as you can ride longer, faster and with less effort - while the costs are only getting lower. Finally, manufacturers are following this increased demand for e-bikes by focusing on the production of these bicycles, so that the available designs are often more stylish than those of classic models. Therefore, they are becoming more attractive options especially compared to cars or other vehicles, but even sometimes above traditional push bikes!
Are you looking for more advice? Contact us via the live chat, our bicycle experts are happy to help you. Or take a look at our marketplace with new and second-hand electric bicycles!